All shapes and sizes
Over our decades of working together, Waterfronts NL has learned that waterfront development projects range in size, phase, budget and most importantly, context. Before committing to an expensive feasibility study, we have created several packages to explore your local context and maximise your investments. Download PDF


Quick scan assessments
A quick scan assessment provides strategic advice by our waterfront experts for your business case, approach, analysis and design, and identifies key opportunities and risks. We work from a water-to-land and land-to-water approach that delivers:
• SWOT analysis
• Preliminary business case
• Operational model
• Preliminary development figures
• Potential show stoppers / big issues
• Action plan with quick wins
• Concept plan
• Next steps
• Final presentation / delivery of PowerPoint report

An example of a quick scan assessment is the Yacht Valley Strategic Vision, which included snapshot assessments and recommendations for five cities, or read more about our quick scan assessments.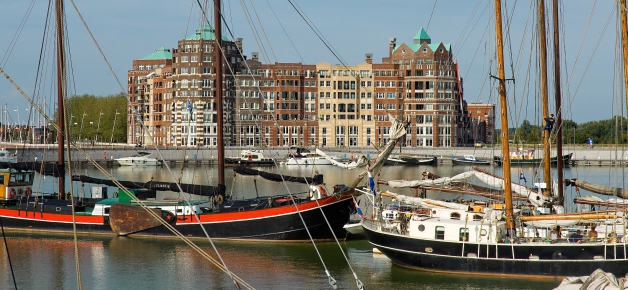 Excursions / Tours
An excursion takes you on a tour of different types of waterfronts and marinas to inspire you and show you our waterfront development principles in action, including:
• development and trends in yachting
• quality of facilities and services in marinas and waterfronts
• marina management aspects
• planning and design of marinas and waterfronts
• land making, locks and the creation of polders
• water management issues caused by climate change
• nature development and ecological issues

An example of an excursion is the Flevoland tour, which includes engineering, mixed-use, educational, industrial, residential and full service marinas. Or learn more about our excursion tours.



Waterfront development masterplan / vision / strategy
Waterfronts NL's team of experts have seen successful waterfronts all over the world, and the lessons learned from our experience translates into high quality recommendations and plans, including:

Spatial development plans
Waterfront visions
Water defense strategies
Concept plans
Masterplans
Design guidelines
And much more. We have
dozens of examples
from all over the world, and an excellent example of a collaborative
waterfront development strategy is Poznan, Poland
, or learn more about our
consulting services
.
Yachting industry development plan
Many new yachting markets are opening all over the world, from India to China to Brazil. A yachting industry development plan assesses the current state of the your local industry, and explores potential destinations, yachting routes, marina capacities and more. This can include:

Analysis of the local situation
Comparison with lessons learned from around the world
Exploration of regional assets
Proposal for a yachting network that connects the region and provides destinations for yachts to go to
Assessment of the marina network
List of recommendations for enhancing yachting in the region in the short, medium and long term
Design & build
Once a project has been given the go ahead, its time to do the in-depth analysis, engineering and design. We provide the A-Z of waterfront development services, from initiation through to construction and delivery. We work in integrated teams and can cover the full set of skills required, including:

Project management
Architecture, landscape & urban design
City & regional planning
Engineering, hydrology, and geotechnical
Environmental and sustainability
Construction
Supplies