Excursions / Waterfront Tours
What does a yachting network look like?
What different types of marinas and waterfronts are there?
What are some examples of marinas with real estate developments?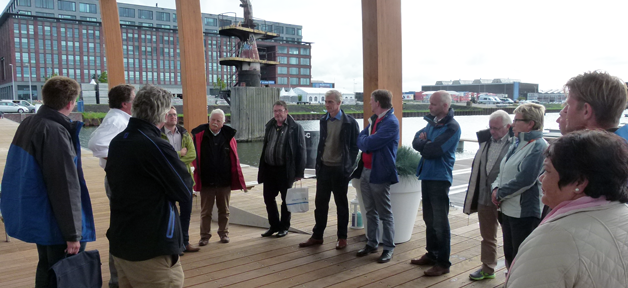 Learn and grow
We organise educational tours along different types of waterfronts and marinas to inspire you and show you our waterfront development principles in action. Tours can be held across the Netherlands for 10-20 people.
Tours can be 1, 2 or 3 days long. For 2-3 day tours, we can include a visit to the information centre on water management (Lelystad), visit to the information centre on New Town development (Almere), the history of land making and archeology (Lelystad), or a visit to the companies of our participants or suppliers.
Experience
Our tours include:
• development and trends in yachting
• quality of facilities and services in marinas and waterfronts
• marina management aspects
• planning and design of marinas and waterfronts
• land making, locks and the creation of polders
• water management issues caused by climate change
• nature development and ecological issues
Excursion Example: Flevoland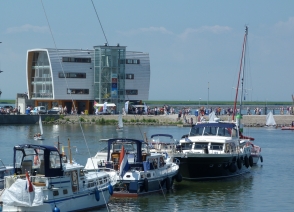 A tour around the capital of Lelystad reveals several lessons in creating waterfronts: marinas with different uses and a network of interesting things to connect them. More