Bruinisse Marina Expansion - Sustainability, Design, and Construction
Bruinisse is situated in the southwest of Holland, on an island between the Dutch mainland and the North Sea. The unique location of Bruinisse's marina is ideal for boaters, with a high degree of access from both Belgium and the most densely populated parts of The Netherlands. It's also part of the Natura 2000 natural habitat area, and sustainability was a key issue when planning for the marina's expansion. This project demonstrates Waterfronts NL participants' experience from initial analysis through construction, supplies, and installation.

In 2005, Waterfronts NL participant Grontmij created the technical design and programme of requirements, performed a sustainability assessment, and was later asked to manage the construction for the expansion of Bruinisse Marinas – one of the largest marinas in The Netherlands.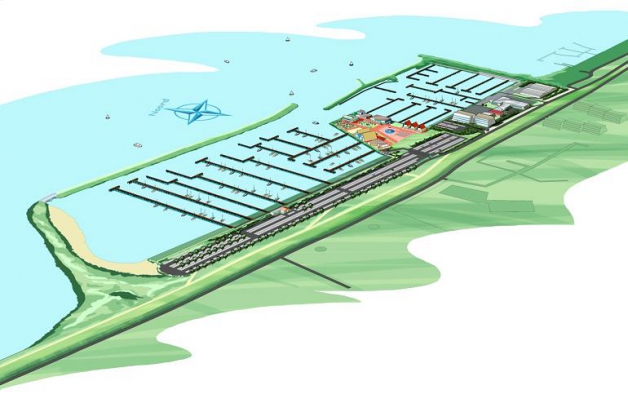 Sustainability was paramount in the plans for expansion. The new floating docks created and installed by Waterfronts NL Supplier Seijsener are designed to respond to changes in water levels, are made of 100% recyclable materials, and materials excavated to deepen the new basin were used locally in the construction of a public park.
The marina expansion included the construction of an additional 800 berths to reach 1400 berths in total, as well as a new marina office, playgrounds for children, a café-restaurant, spa facilities, and the extension of a public beach and nature reserve.