NDSM Shipyard - The Revitalisation of Amsterdam North
Dutch Dock and Shipbuilders Society (NDSM) Shipyard is a famous site in the city of Amsterdam. It was once the most modern shipyard in all of Europe, and today holds great historical maritime value. The old industrial warehouse buildings, slipways, cranes, and tracks remain as expressions of its maritime industrial heritage as the area experiences a transformation into a contemporary media hub for Amsterdam's largest media offices. Read about historic Amsterdam's ever-evolving waterfront



Located along Amsterdam's north bank, NDSM Shipyard's new identity is central to the overall revitalisation of Amsterdam North. Formerly considered as the industrial backyard of Amsterdam, Amsterdam North's prime location opposite Amsterdam Central Train Station, its opportunities for adaptive reuse from industrial to more urban functions, views of Amsterdam, and other waterfront assets make this area a leading example of how to adapt an older waterfront into contemporary significance.
In 2003, the City of Amsterdam commissioned a master plan for the entire area, and Waterfronts NL participant WA Yachting Consultants provided the vision for marine activities that became a key layer of this plan, analysing the capacity for yachting activities in the area and recommending sea routes, locations and capacities for marinas, and marine-supporting land uses. WA Yachting Consultants also provided analysis for the environmental impact of yachting activities in the area on Natura 2000 – an EU directive for protecting Europe's natural habitats.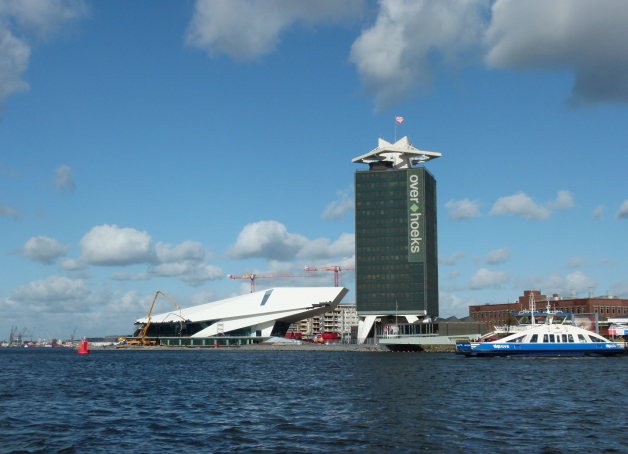 Since the overall master plan has been adopted, several major developments have occurred including the construction of the iconic Eye Film Institute, and the development of Media Wharf, where MTV Benelux and other creative industries are headquartered. Royal HaskoningDHV was commissioned to advise on the waterfront program for NDSM shipyard, resulting in a plan that respects the history of the area and preserves many of the historic cranes, warehouses, quays and docks into the new plan, to help integrate the new areas with the remaining parts of the active shipyard.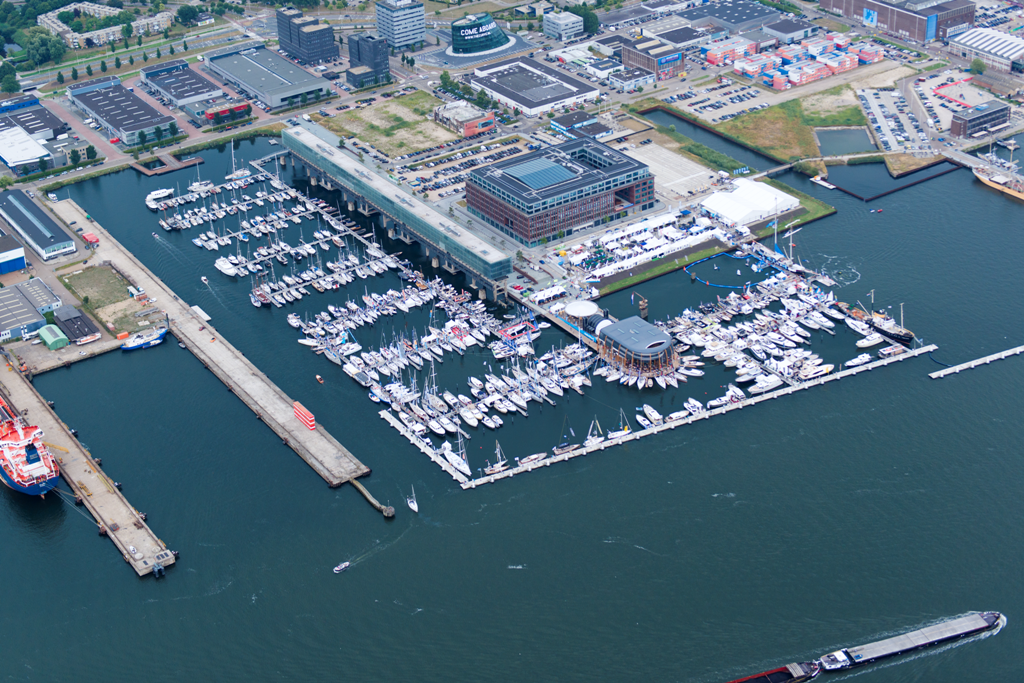 We look forward to continue being part of the story of Amsterdam's ever-changing waterfront.