Amsterdam - Inseparable from its Waterfront
The Netherlands' best-known and most-visited city, Amsterdam, also epitomises Dutch innovation in waterfront development. Amsterdam began as a dam on the Amstel River, and quickly grew as a merchant city dependent on marine trade. In its Golden Age (from 1580 to around 1700), Amsterdam was the most important Port City in the world, and much of its existing architectural heritage comes from this era, including a UNESCO World Heritage listing for the entire medieval town centre and canal district. While Amsterdam is dedicated to preserving its cultural heritage, the city and its residents have always remained forward-thinking regarding architecture and development. Read more about the Revitalisation of Amsterdam North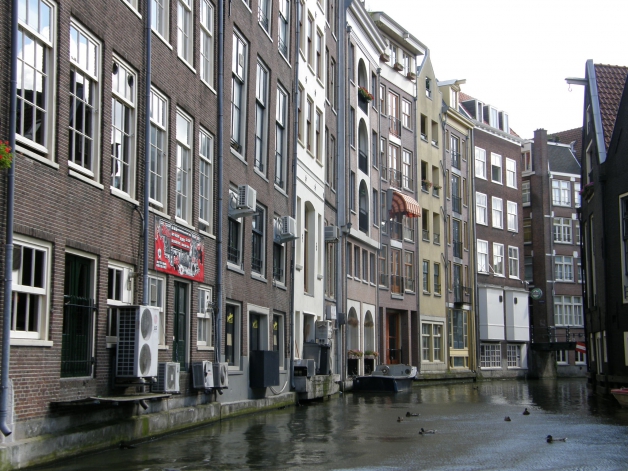 Amsterdam's waterfront arguably extends across the entire city through its canal system – these canals acted as artificial ports for merchant vessels in the 16th-19th centuries, and modern canals continue to provide a docking function for residents and commerce today. A normal weekend activity in Amsterdam is to take a small boat out and explore the canals, docking at canal-side restaurants and cafes along the way.

What most people mean when they refer to Amsterdam's waterfront, however, is Amsterdam's edge along the IJ. This edge has changed drastically over the centuries, with progressive developments such as Amsterdam's Central Rail Station in the 1890s, and continues to change today with recent developments such as the new Amsterdam Public Library, Westerdok, and re-development projects such as NDSM island. When visiting Amsterdam today, it's hard to believe that the rows of buildings opposite the train station were the water's edge for a long time.


All of Waterfronts NL's participants have been involved in the on-going development and re-development of Amsterdam's waterfront. Royal HaskoningDHV was involved in advising on the waterfront land use program for the re-development of NDSM Island – the revitalization of a historic industrial site into a mixed-use residential area. Also, WA Yachting Consultants performed a pre-study on the environmental impact of the NDSM marina development on the "Natura 2000" area (an EU nature protection area), which includes the IJ Lake and the Marker Lake.