Taparura Master Plan, Sfax, Tunisia
Sfax is located along the Mediterranean coast of Tunisia, and is the second largest city in the country. In recent years, a 264 hectare urban district became available to develop which sits on top the refuge site of the former fertilizer plant that was shut down due to its polluting effects on the surrounding water.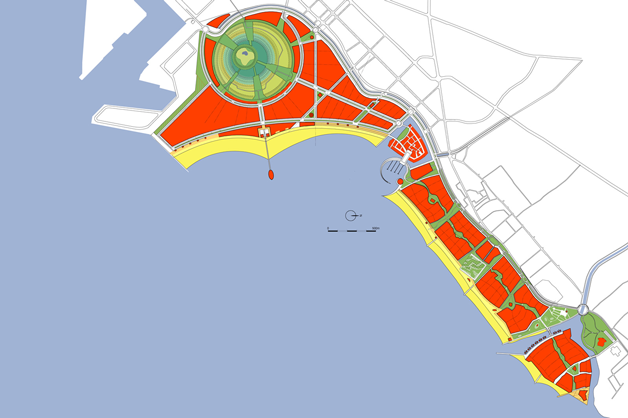 The project called for an integrated planning and engineering approach by cleaning up the polluted coastal sediment and creating a good environment for urban waterfront development. Royal HaskoningDHV and its partners' approach to engineering and design was to find the best creative, integrated engineering solutions. The result: a city park on top of the polluted sediment, connecting the old medina with a new public beach, marina and coastal medina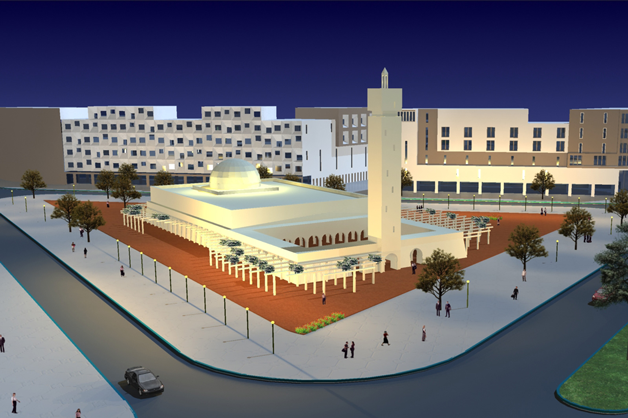 Under the leadership of Royal HaskoningDHV, KuiperCompagnons was responsible for consulting on the Taparura Master Plan to provide a basic structure for this new urban district, centred around a park and stretching along the coastline. Two main areas of the new urban district – a southern district with an urban atmosphere, and a northern district with a mainly residential character – are linked by an artificial island connected to a marina. A central feature of the master plan is a city park more than 800 metres wide and extending more than 20 metres high at the centre of the park, creating a formidable landmark for Taparura.