Expansion of St. Petersburg, Russia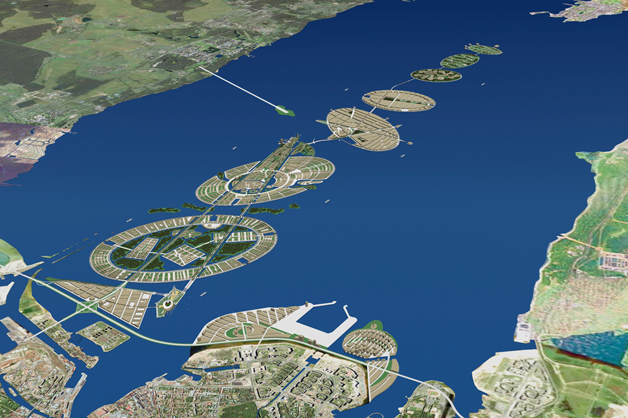 As the Gateway to Russia, St. Petersburg is currently undergoing very rapid development, with little room to grow. Construction began in the 1980s on a water restraint to reclaim land from Neva Bay, and in 2007 the Russian developer Coalco called upon KuiperCompagnons to conduct a survey into opportunities for expanding St. Petersburg by 1 million inhabitants on this new land, with Royal Haskoning DHV to advise on matters regarding coastal and water features.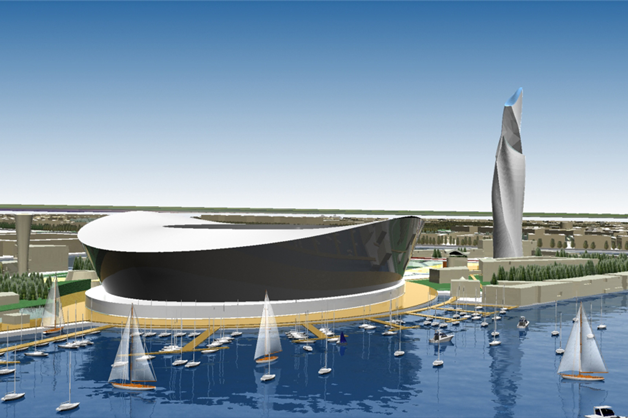 The Neva Bay is an exceptional location and is a complex area to develop in terms of land engineering. However, spatial qualities of the area and its surroundings provide enormous opportunities for developing a rich network of dynamic relationships between the historical city, the expansive views across the bay, the Krohnstadt, with its unique character and architecture, and the ecological zones along the coastline. The plan covers a surface area of about 3,500 hectares and has a length of 20 km. The design for New Petersburg comprises a chain of seven islands -- a never-ending story -- where new land and urban areas will be realised.