The New Bund, Shanghai, China
For over 100 years, the Bund has been considered to be the symbol of Shanghai, the gateway to the city stretching 1500 metres in length along the west bank of the Huangpu River. Within the Bund, plans to re-develop the former industrial area have faced many obstacles due to the complexity of the site. By applying an integrated approach, Waterfronts NL participants were successful in creating a feasible, sustainable plan that gained wide acceptance by the municipality of Shanghai with very positive responses.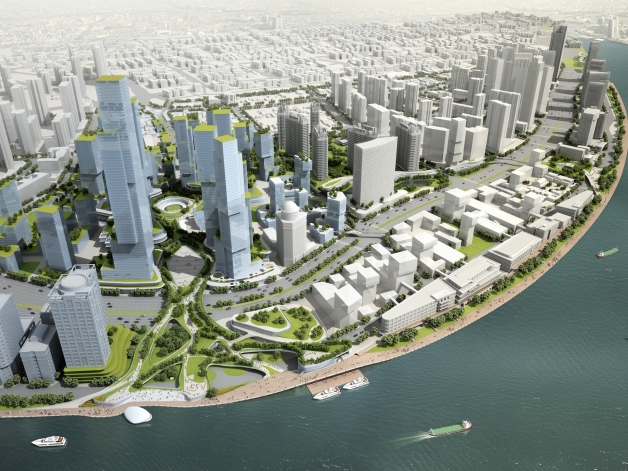 The project site has several major constraints, cutting off the waterfront from the city's urban fabric. Flood walls, major city road axes, and abandoned industrial complexes block the connection between the city and the riverfront. To overcome these constraints the team searched beyond the borders of the waterfront, introducing elevated city parks and creating a hinterland development that interacts with its surroundings, bridging the waterfront with the surrounding urban fabric. The plan offers new opportunities for transportation, tourism, and urban activity, where magnificent views over the Huangpu River can be enjoyed while waiting for your boat departing from the new river tour terminal.