Kuwait Coastal Harbours Nikas Development
Coastal harbours, called "Nikas", were once the centres of the first settlements along the coastline of Kuwait. Along with providing a livelihood for Kuwaitis, they also provided an opportunity to enjoy the richness of the Arabian Gulf. Nowadays the coastal harbours are the new commercial centres for the flourishing fishing industry, leisure, yachting and other kinds of nautical activities.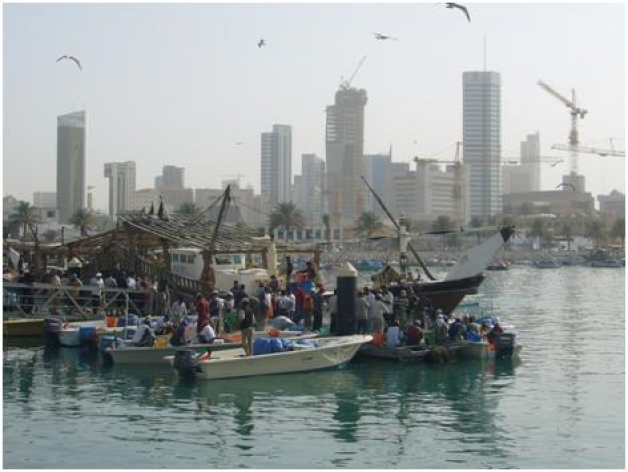 Royal HaskoningDHV and partners have had the great responsibility to develop plans for a chain of nine ports along the whole coastline of Kuwait. The project has been commissioned by the Kuwait Ports Authority and involves the redevelopment of three existing ports in Kuwait City, as well as six new facilities along Kuwait's 300km long coastline.